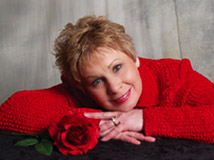 Discover the comfort and confidence you'll feel
when you wear clothing created just for you.
DIANA WINGET OLSON is a sewing professional who pampers her clients. She uses the highest standards in her workroom to design and construct garments with flawless fit and exceptional technical execution. Let Diana help you achieve distinguished personal style with a high quality couture garment for your special event or provide you with comfortable, great fitting business attire. All this in fabrics and designs you choose.
From understated elegant gowns for brides and mothers...
To classic and contemporary tailored pants, suits, or coats.